Can I download MerryBody classes and meditations so I can access them offline?
Can I download MerryBody classes and meditations so I can access them offline?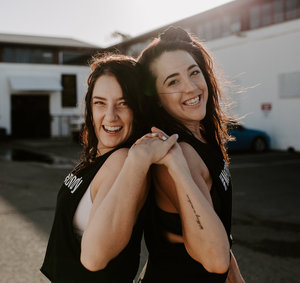 By Emma and Carla
updated over 1 year ago
Yes you can!
This means, next time you're travelling out of internet range (think aeroplanes, airports, or just dodgy internet), you can continue your Yoga, Pilates and Meditation classes wherever you go, whenever you want.
Here's the step-by-step process on how to download MerryBody Classes and Meditations.
Remember:
To download classes you need adequate space on your device (as the classes are stored using your device storage), as well as a good internet connection to download.
Once the Class or Meditation is downloaded, then you can access it offline! Lots of MerryBody Members also love to screen their classes to their TV from their phone. Learn how to do that here!
You can only login to one App device per MerryBody Account. This means, you can't login to your iPad AND your iPhone, it's one or the other. You can however, log out of one, then log in to another.
STEP ONE: Of course, have your MerryBody App downloaded to your iPhone or Android and ensure you're logged in. If you're not seeing 'Latest Class' on your homepage, then you are not logged in.
Once you're seeing the Latest Class homepage… press the left hand menu.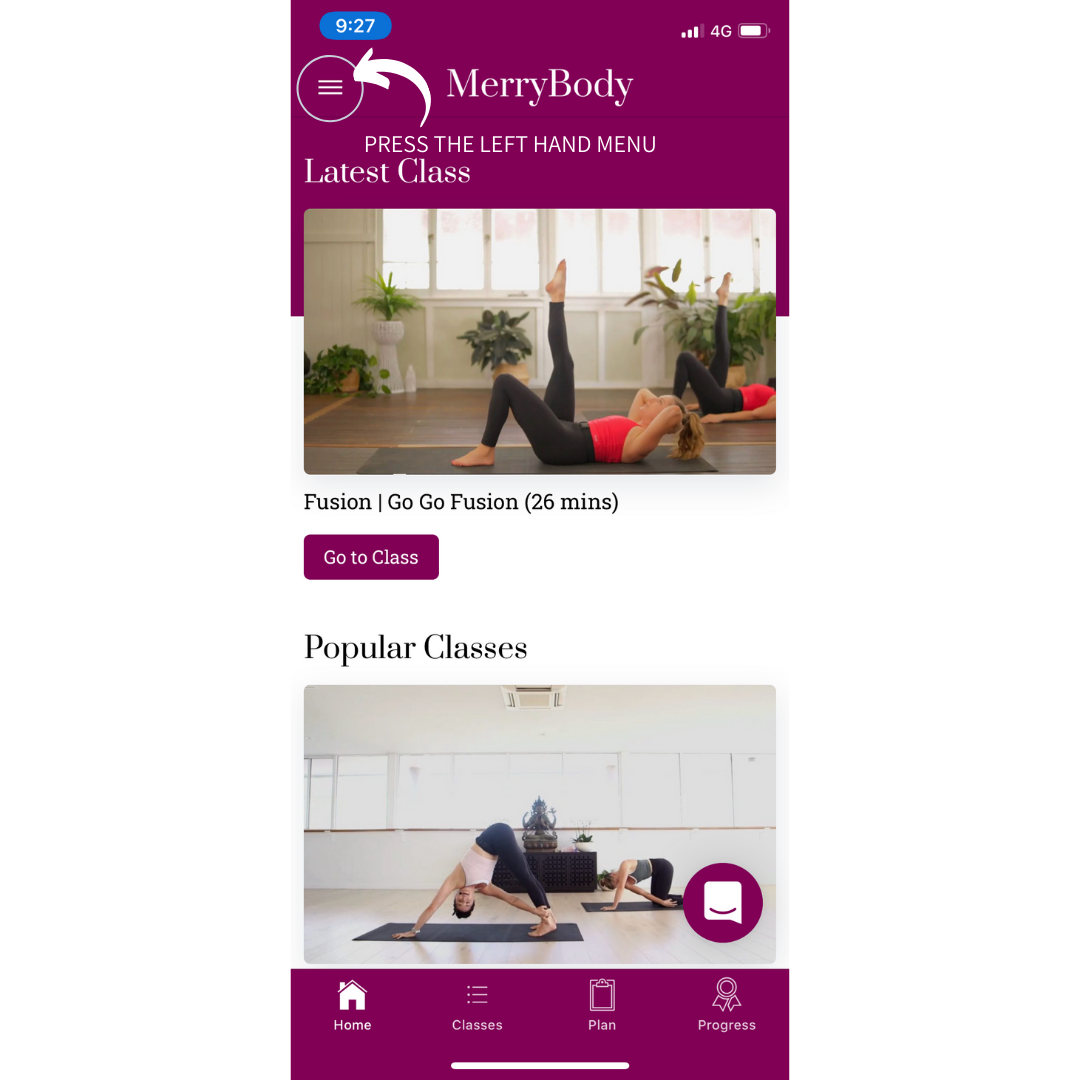 STEP TWO: Select My Downloads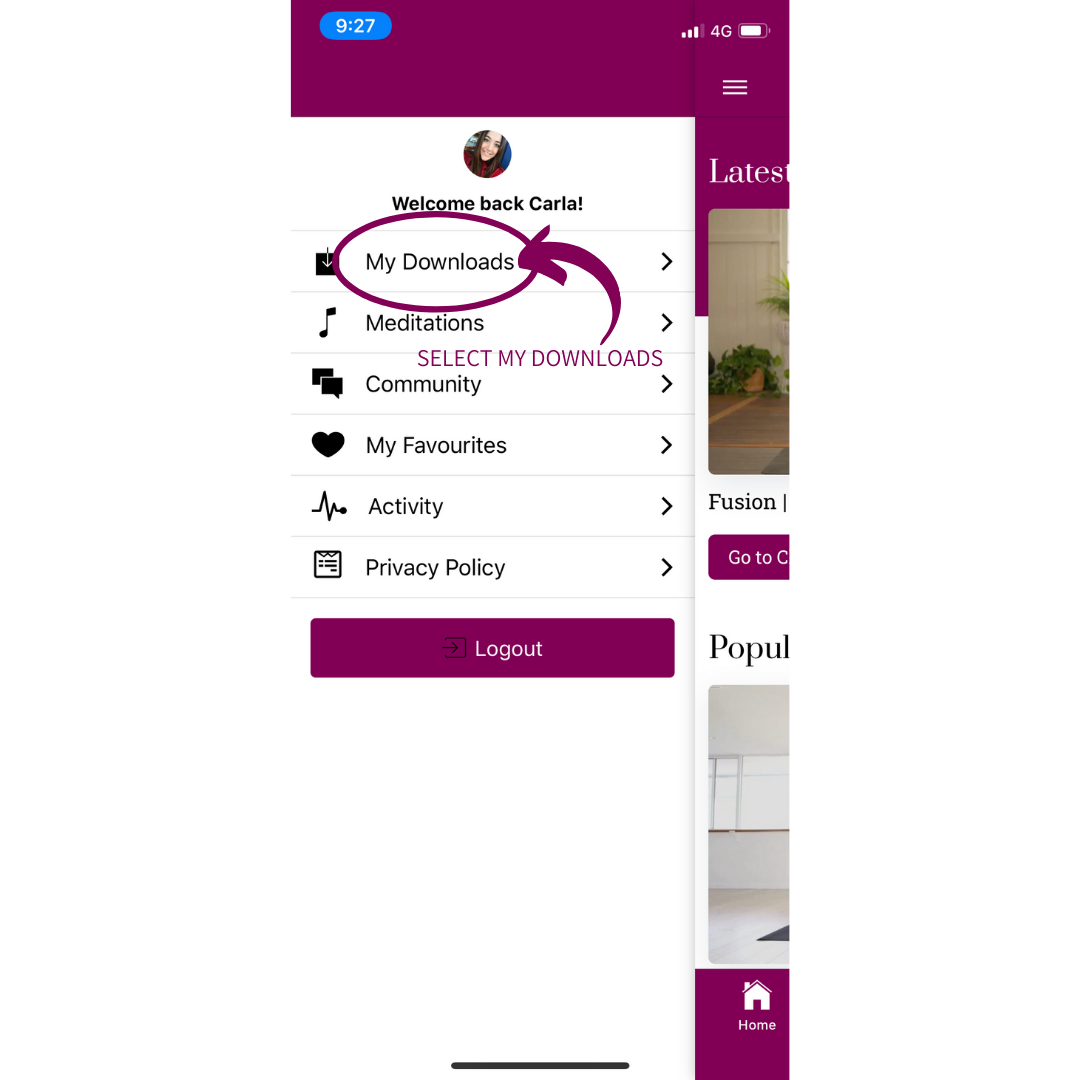 STEP 3: Once you've found the Class or Meditation you want to download, select the grey DOWNLOAD ARROW to begin the download. Keep your App open.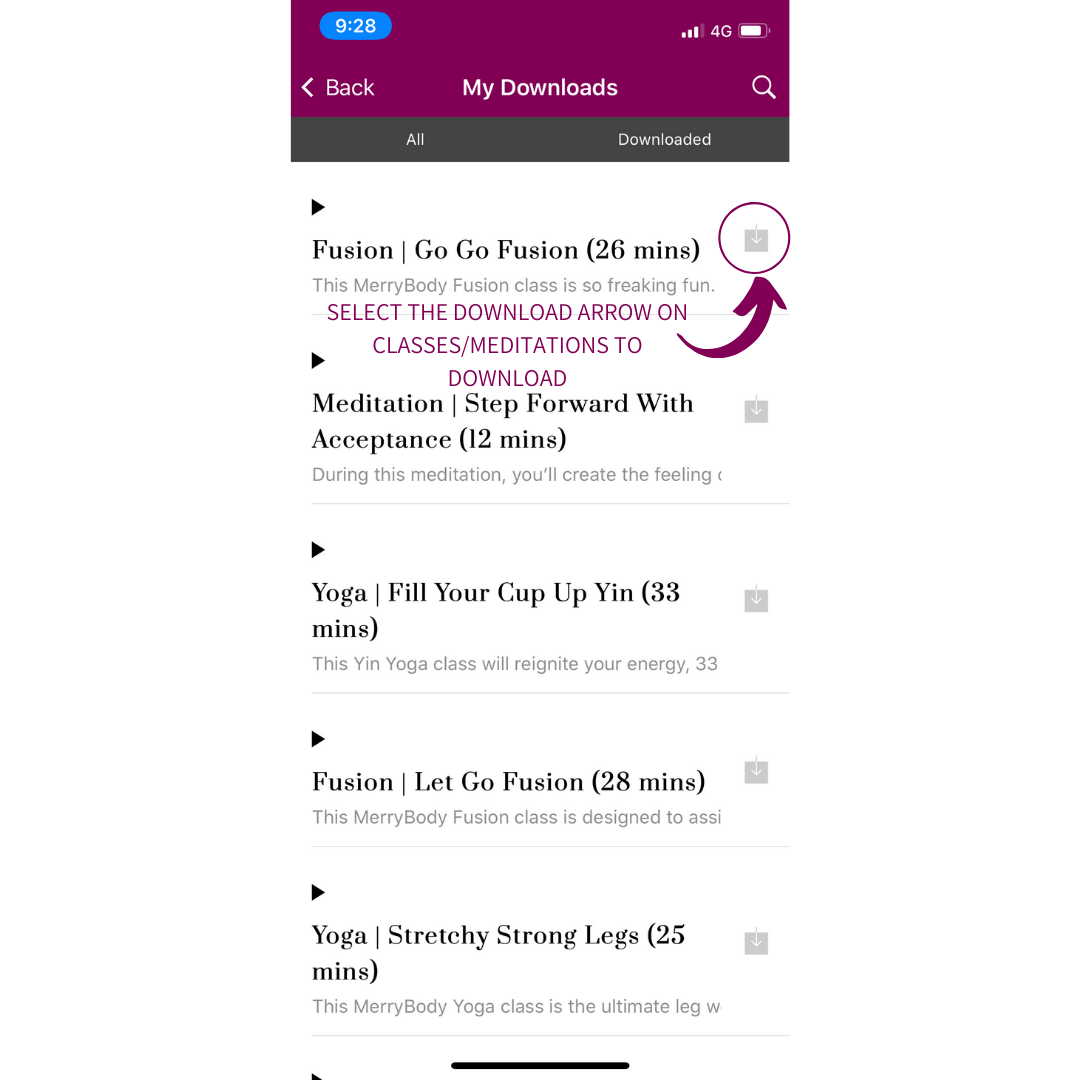 STEP 4: You will see a download percentage bar appear on the bottom of your MerryBody App. Keep the App open until the bar reaches 100% downloaded.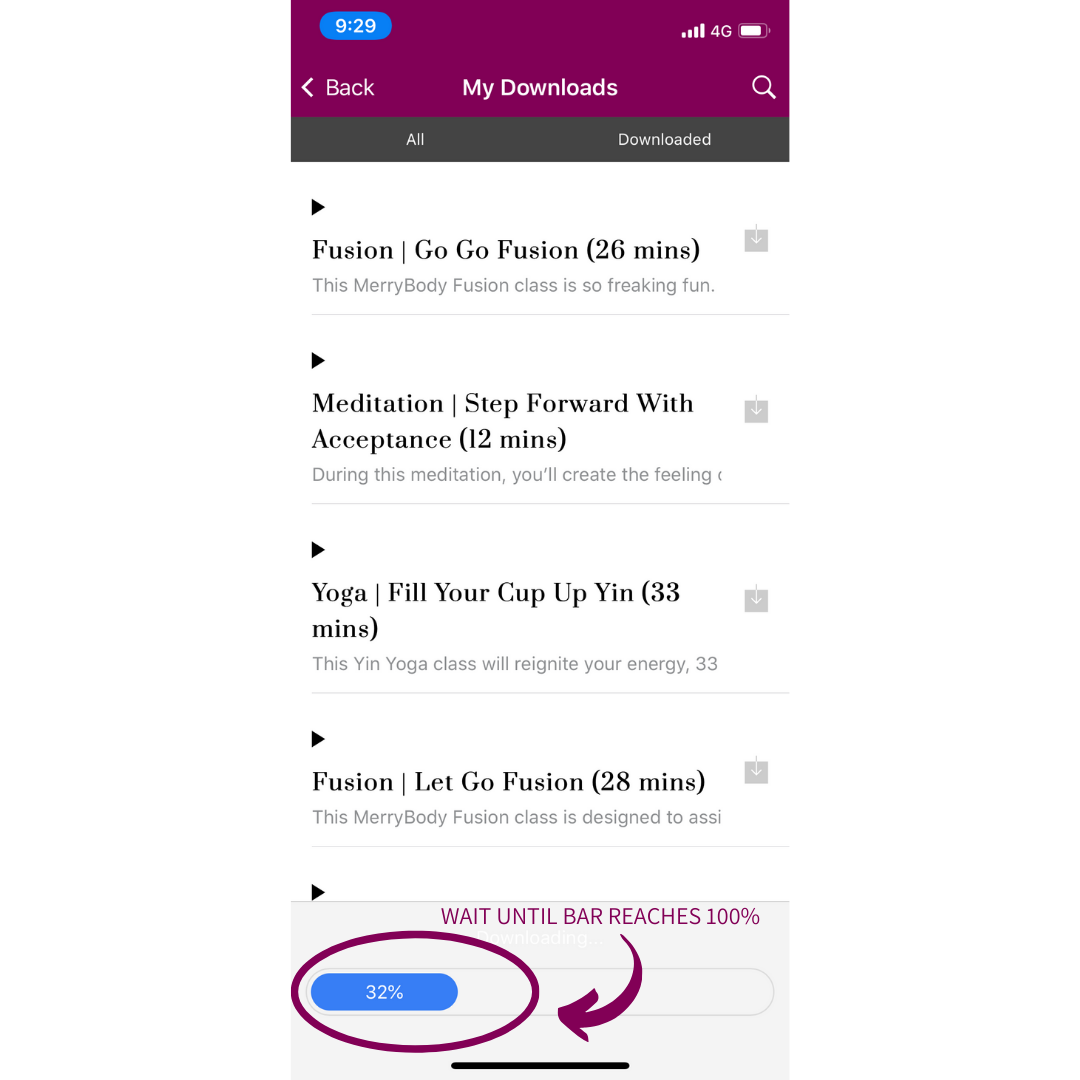 STEP FIVE: Once the Class or Meditation has finished downloading, you will see a green DOWNLOADED as well as a red DELETE circle.
To watch the class, press the PLAY button. To delete the class off your device press the red DELETE circle.
When logging back into your device to find your Downloads, be sure you press the right grey Downloaded top bar section to see your list of downloads.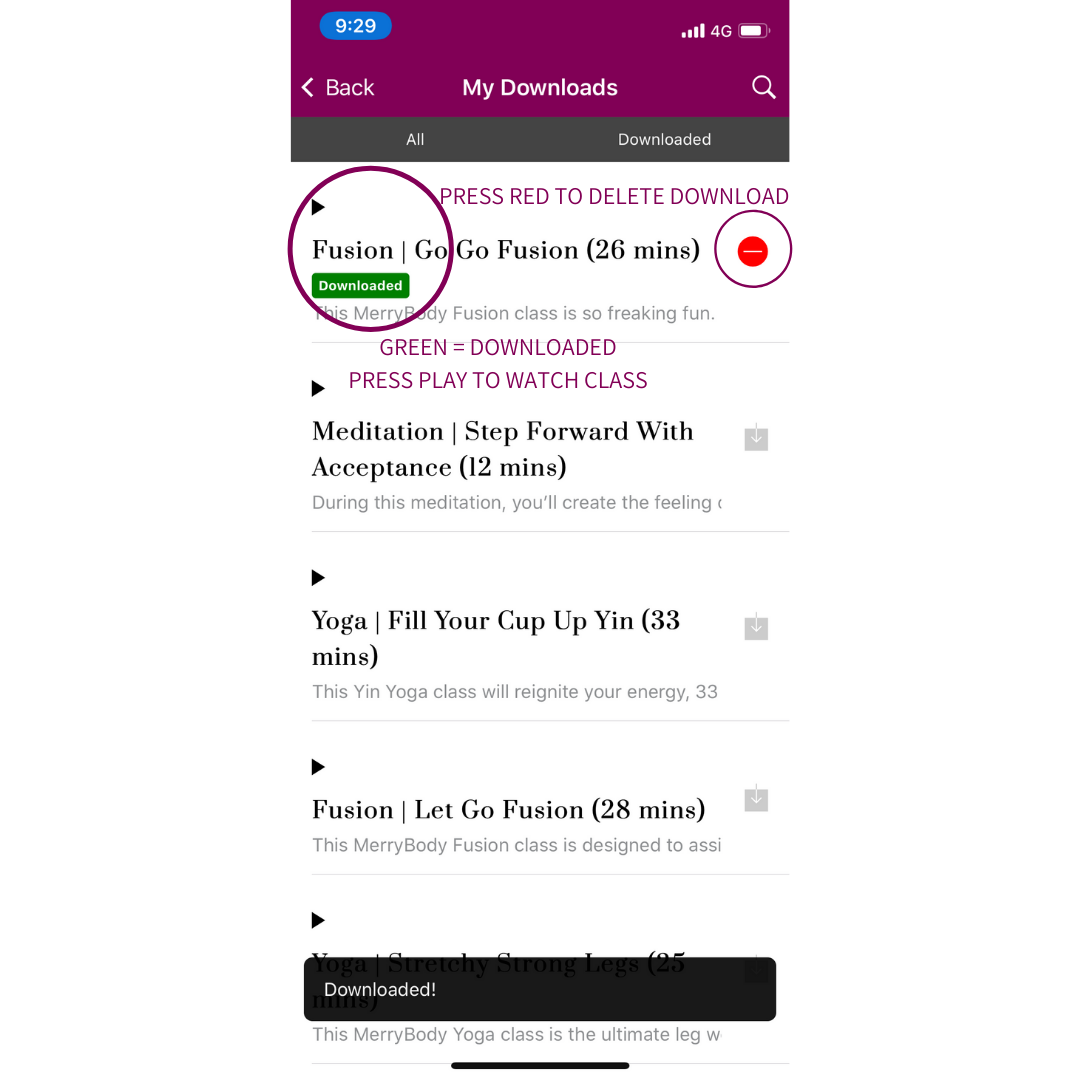 STEP 6: Now you can watch your Classes and listen to your Meditations offline.
If you'd like to join us inside MerryBody Online Studio for unlimited online Yoga, Pilates and Meditation classes, you can learn more here!
Always merrymaking,
Did this answer your question?